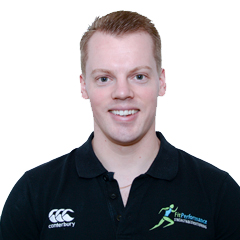 Aaron Bolton
Head Coach
01268 533337 Mobile: 07595 916263
As a Strength and Conditioning Coach specialising in Powerlifting and Olympic Weightlifting, Aaron (
www.abspersonaltraining.com
) excels in the field of strength training and prides himself in getting results for his clients.
Currently delivering Weightlifting sessions to Seevic College and having previously operated for Thurrock Rugby Club Women's team and Billericay Rugby Club, he is known for his passion in strength and conditioning, as well as his no nonsense approach when it comes to achieving someone's true potential. Aaron's services are next to none. In fact, Aaron is so confident that his training systems work, that if you can follow everything he asks, he GUARANTEES you success!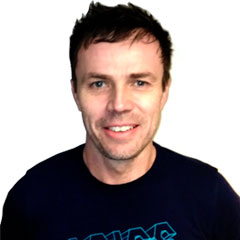 Rob Thickpenny
PERSONAL TRAINER
07990527135
Rob brings more than 15 years' experience as a strength and conditioning coach in elite athletics. For 6 years Rob was the England Athletics National Coach Mentor for Physical Preparation where he coached and supported athletes through the 2012 and 2016 Olympic Games. He has also worked with professional rugby and squash players to ensure they move better, develop more strength and reduce the potential for injury. He has deep interest in biomechanics which he studied during his sports science degree at Brunel University. Achieving movement excellence is central to Rob's coaching philosophy and he applies this to all clients, whether they are training to be an elite sports performer or improve health and well being.
Rob is confident that his coaching methods will take an athlete further down the performance continuum and transfer to specific sports skills. He has a particular interest in velocity based methods such as Olympic Lifting, Plyometrics (jumping), medicine ball throwing and work with power bands.
Rob is also experienced at working collaboratively with physios and osteopaths to provide rehabilitation solutions and return to play. In part this comes out of his skills in sports massage therapy where he holds a level 3 and has attended additional workshops during his time in Athletics.
For 12 years Rob was an elite level Pole Vaulter and competed at events in America, France and Holland. He's a little bit crazy!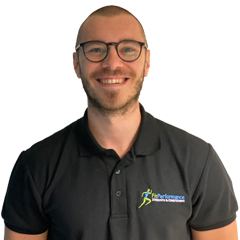 Calum Pardoe
PERSONAL TRAINER
01268 533337
BSc (Hons) Sport & Exercise Science
NASM Performance Enhancement Specialist
EXOS Phase 2 Performance Mentorship
EXOS Performance Specialist
Functional Movement Screen (Level 1)
With over 6 years of experience post education, Calum has had an abundance of experience working in multiple sectors of the health & fitness industry within a relatively short time span.
From collaborating with semi professional athletes in specialist sports facilities, to working with large corporate accounts on revolutionising their health & fitness platform, Calum has been able to gather plenty of know-how on the differing areas of the industry & how his coaching has evolved through the many experiences across the different platforms.
Specialising in Strength & Conditioning, General Population coaching & Physical Preparation/return to play, Calum has been fortunate enough to learn from many highly sought after coaches across the globe, putting together a series of methods which formulate a strong system of delivering effective coaching sessions across multiple topics.
Are you looking for effective results & have an excellent experience at the same time? Don't be shy! Say hello to Calum on the gym floor or contact via phone/email.