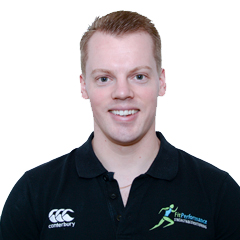 Aaron Bolton
Head Coach
01268 533337 Mobile: 07595 916263
As a Strength and Conditioning Coach specialising in Powerlifting and Olympic Weightlifting, Aaron (
www.abspersonaltraining.com
) excels in the field of strength training and prides himself in getting results for his clients.
Currently delivering Weightlifting sessions to Seevic College and having previously operated for Thurrock Rugby Club Women's team and Billericay Rugby Club, he is known for his passion in strength and conditioning, as well as his no nonsense approach when it comes to achieving someone's true potential. Aaron's services are next to none. In fact, Aaron is so confident that his training systems work, that if you can follow everything he asks, he GUARANTEES you success!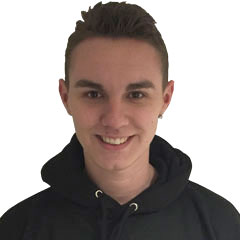 BROGAN LINTOTT
PERSONAL TRAINER, BSC HONS
07538548670
Brogan has just completed a degree in sports science and is currently furthering his knowledge by completing a master's degree in strength and conditioning science. Over the course of these degrees Brogan has worked with a variety of exercise experience levels, athletes, training goals and unique specialised issues leading into a competition.
His coaching philosophy is "the best training, is the training you do". It's no good having the best programme on earth if it's boring and you're not a hundred percent committed to the process. It's about finding a balance between what works and what you enjoy to maximize your results. This, along with a key interest in nutrition, Brogan and Fit Performance have the tools you need to be your best self and achieve your goals!